How To File Your Extension Form 7004?
|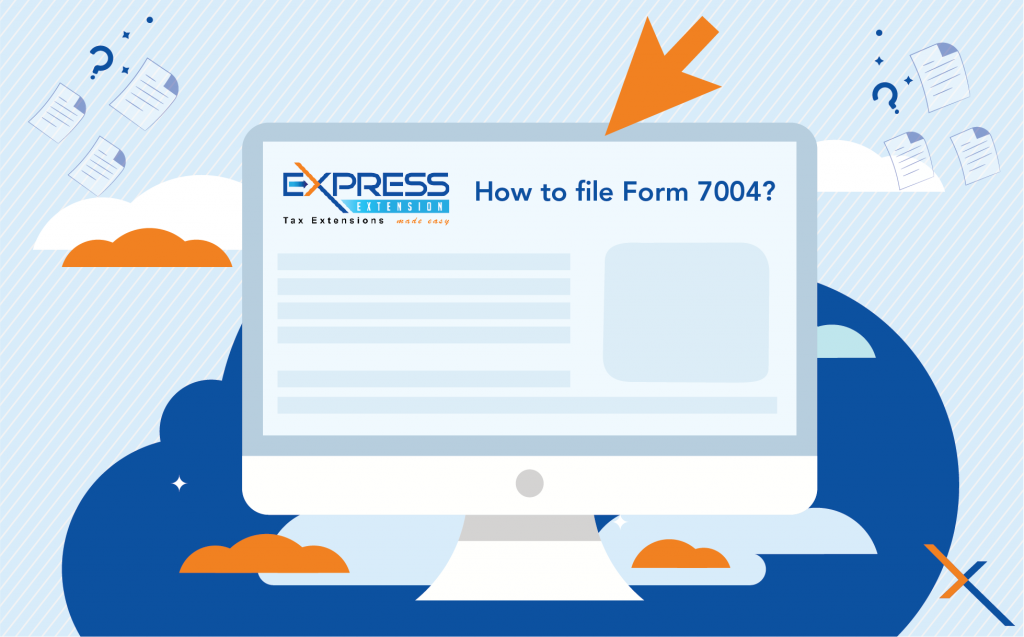 For every business owner out there who is intimidated by the idea of filing a tax extension, here is your ultimate guide to 7004 filing perfection! If you know that filing an extension for your business income tax return this year will make your life easier, don't hesitate. The IRS has no problem with you filing an extension, as long as you follow the Form 7004 instructions and file correctly. 

ExpressExtension exists to help you do just that. Our process is simple and our cloud-based software will allow you to get instant approval from the IRS. Just follow these five simple steps and your Form 7004 will be on the way to the IRS in minutes!

Here's The Information You Need…
As long as you have this information handy and it is accurate, this filing will be easy! Just make sure you have…
Know your business type (Corporation, Partnership, Estates)
Know whether you operate on a calendar year or a fiscal year
Know the Form that you need to file an extension for (1065, 1120, 1120-S, etc.)
Know your basic business info (Legal Name, EIN, Address)
Now, let's get started!
Step 1: Enter your basic business information.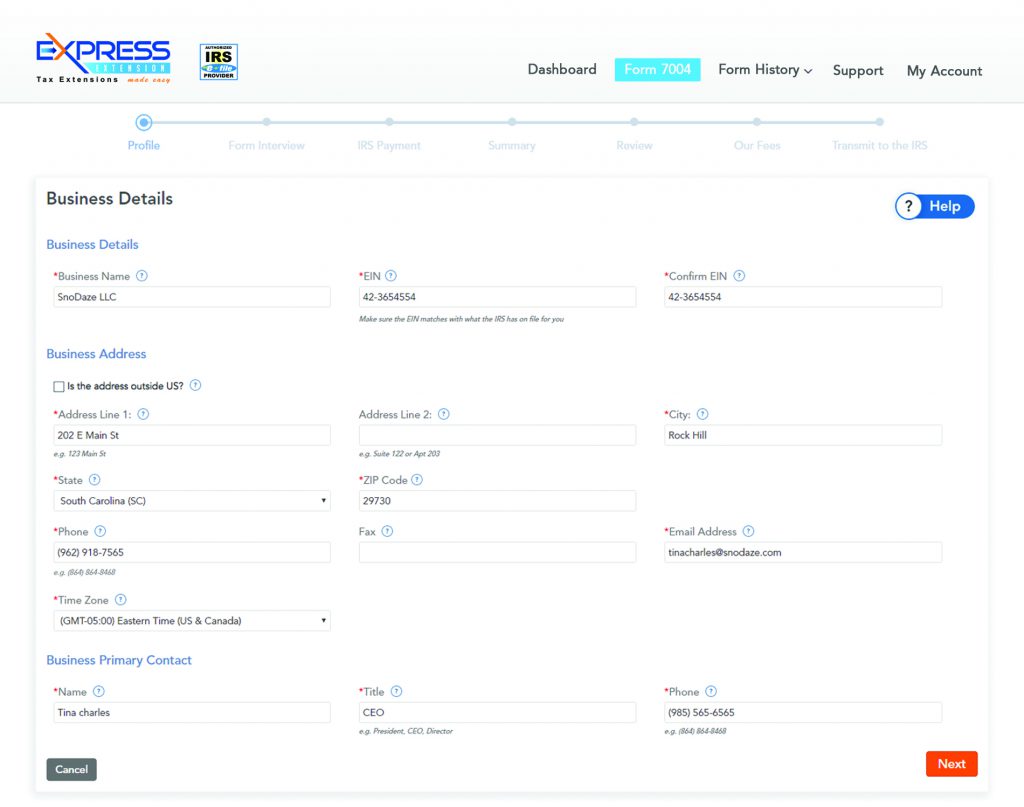 Step 2: Now, select your business type and the Form that you are requesting an extension for.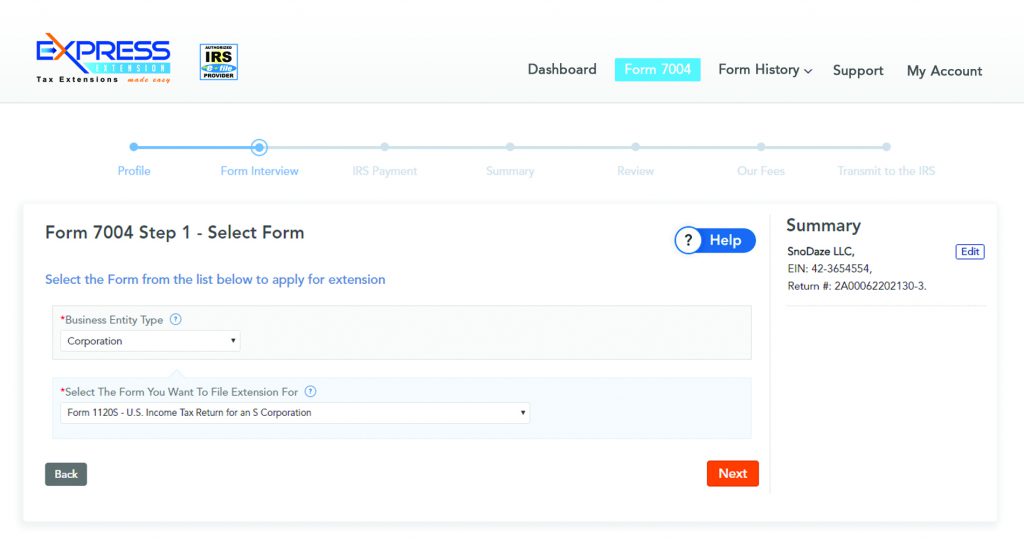 Step 3: Enter your estimated tax payment details.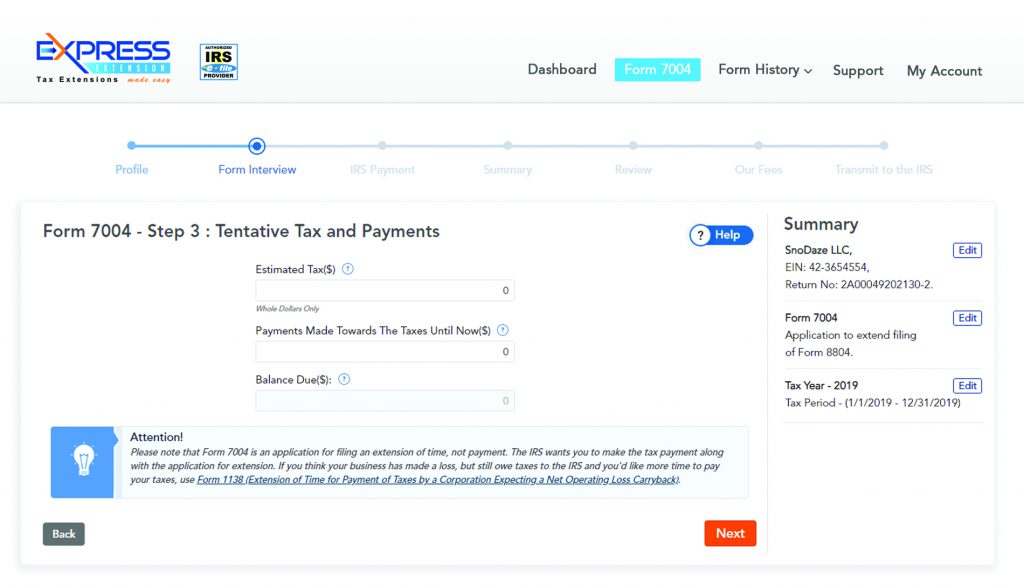 Step 4: Review your Form 7004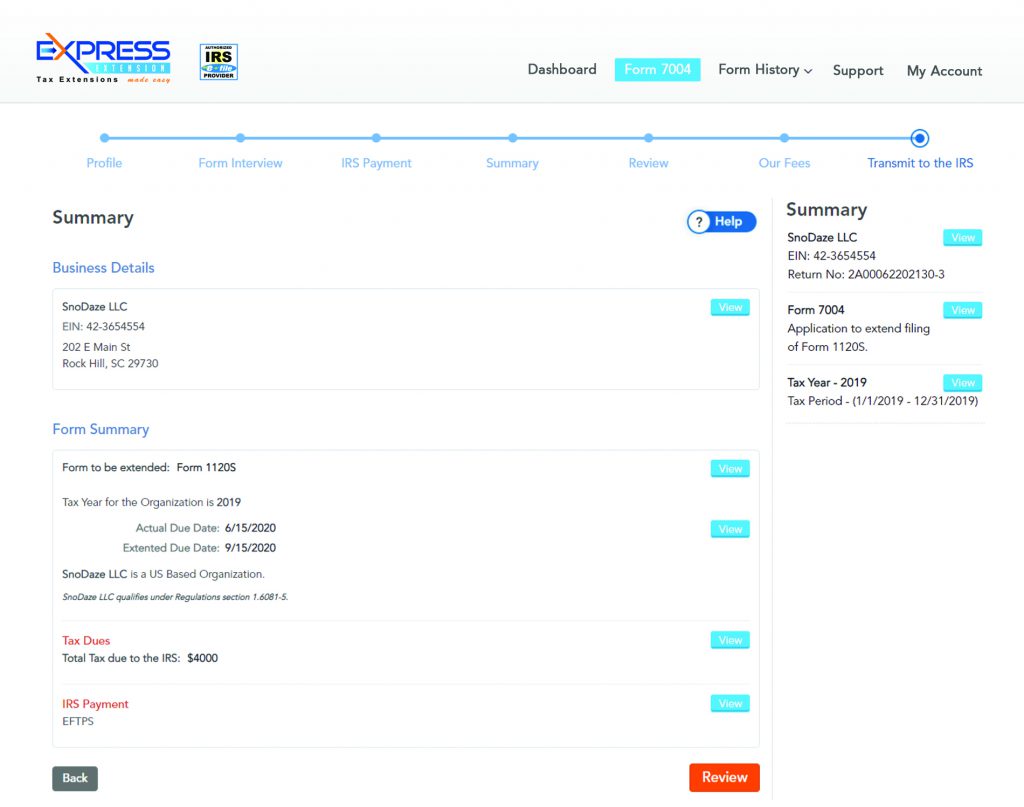 Step 5: Pay and transmit your form to the IRS.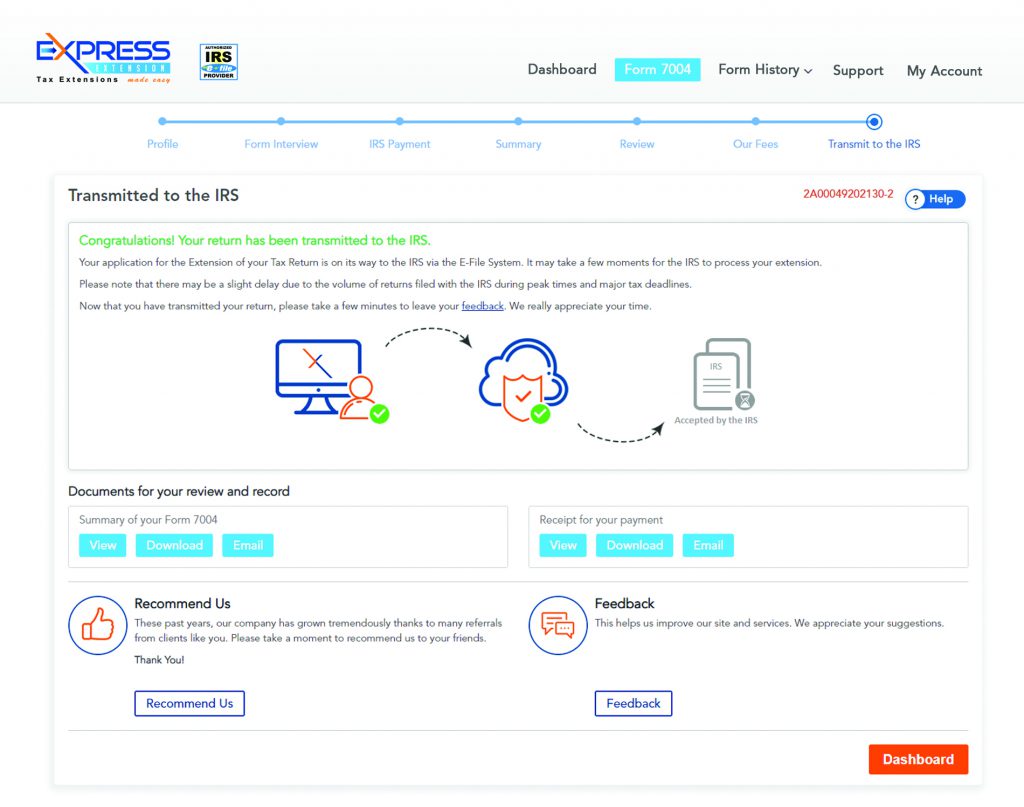 See? That was easy! Within just a few minutes, your Form 7004 is complete and on it's way to the IRS. Now what? No worries, we will notify you as soon as we receive the status of your Form from the IRS. Then you can breathe a sigh of relief, your extension has been granted.

What if your Form 7004 is rejected? Again, don't worry! ExpressExtension has your back. We will notify you about any errors that prevented your Form 7004 from being approved. After helping you understand the error that you received, you can correct your extension form and re-transmit it to the IRS free of charge. Now that you've seen how easy the process is, create a free ExpressExtension account today!