"Tax Day" is Finally Here, File an Extension for an Additional 5 Months!
File your extension by midnight!

|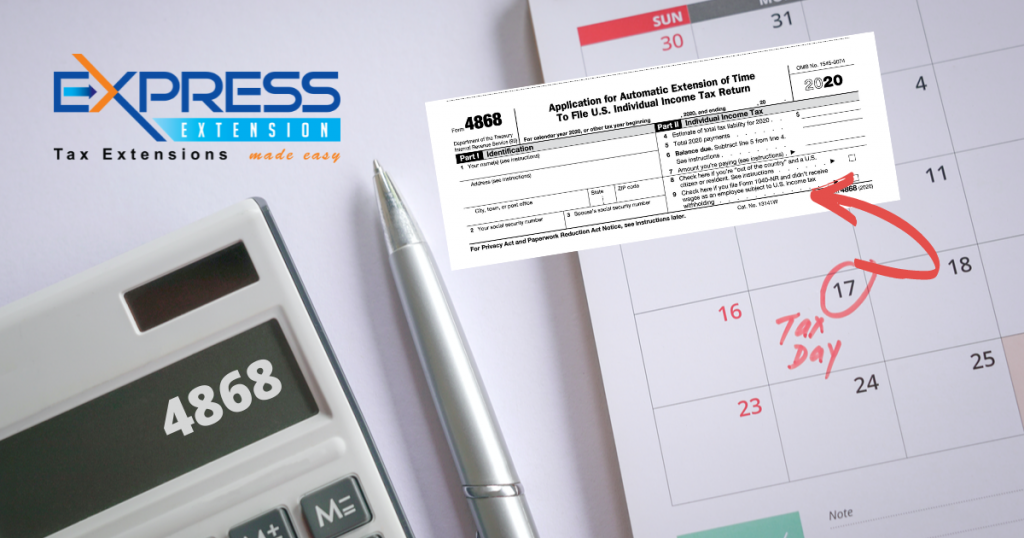 You knew it was coming, but it still snuck up on you. IRS deadlines are sneaky like that! If you haven't filed your personal taxes yet, don't lose hope, there is another option for you.

You can request an additional 5 months to file your personal tax return, Form 1040. This will give you until October 15, 2021 to complete your return.

Here's the rundown on how to complete your Form 4868 extension before midnight.

Get your Information Together
The quickest way to complete your extension is to gather the information you need to complete it. Form 4868 is only 9 lines, and they probably won't all apply to you. So, once you have the necessary information, the filing process will go by pretty quickly.

Remember that everything you enter on your 4868 must match the IRS records.

Here is the information you need to file:
Your legal name and address
Your SSN
Your spouse's SSN
Your total tax liability

This can be estimated using the IRS Tax Withholding Calculator or by consulting a tax professional.

Information about any payments you have already made towards your total tax liability
A method of payment for paying your balance due, if applicable
For a line by line breakdown of the Form 4868, read this blog post.

E-file your Form 4868, Don't Mail it
Speed is key here, but most importantly, so is accuracy. Rushing to file an extension and reporting incorrect information or information that doesn't match IRS records won't do you any good. Your form could be rejected.

E-filing tax forms is the IRS' preferred method for a reason. When filing electronically, you are much more likely to catch simple errors and mistakes. Not to mention the IRS is able to process these forms at a much faster rate than their paper counterparts.

Start E-filing ASAP with ExpressExtension!
Nervous about e-filing? Never tried it before? Where will you find a requitable e-file provider in the next 8 hours or so? Don't worry! We have the answer to all of your questions, it us! Here at ExpressExtension, our team is all about helping you e-file your extension quickly and error-free.

We are so confident in our application that we guarantee the approval of your extension by the IRS!

Filing an error-free extension form doesn't have to take hours, with ExpressExtension you can e-file in minutes. After transmitting your form to the IRS, you will receive instant IRS updates to your email address. You can even opt for text notifications about your extension!

We help you through the entire process, if your form is rejected, we can help you resolve the errors and re-transmit your 4868 to the IRS at no additional cost!

Ready to get started? There's no time like the present!