A Guide to Filing an Extension for Corporate 1120 Tax Returns
Just one week until the deadline!

|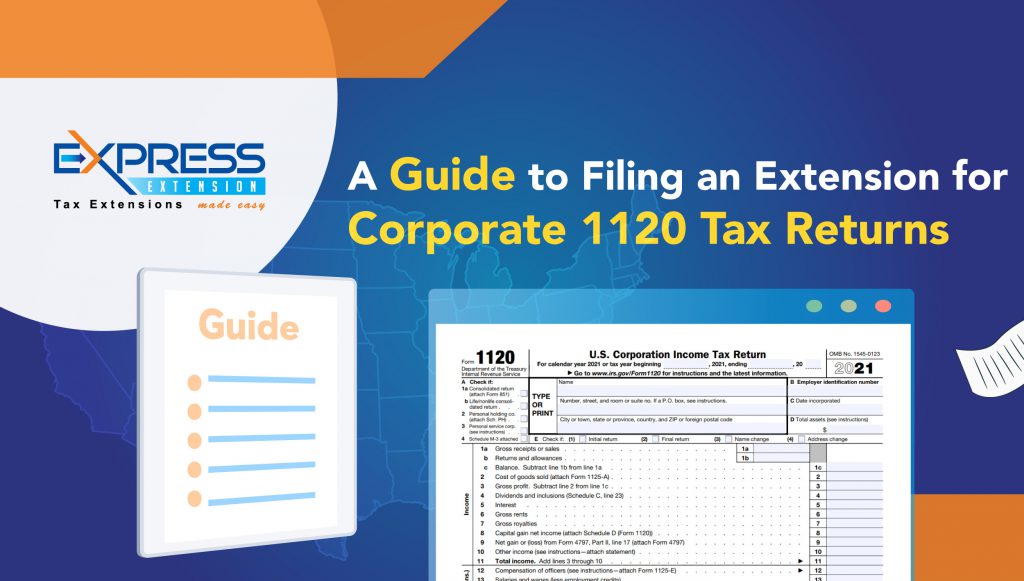 The year is flying by, it's hard to believe that "tax day" is just a week away!
Did the deadline to file your corporate tax return sneak up on you this year? 
The deadline to file Form 1120 U.S. Corporation Income Tax Return is due to the IRS on April 18, 2022. 
If so, you are not alone, and you have the option to file an extension for additional time to file. 
Keep reading for a helpful overview!
What is Form 1120?
Form 1120 is the U.S. Corporation Income Tax Return. This form is used to report a variety of information regarding the annual income and operations of a corporation. This form should be filed by the 15th day of the fourth month following the close of the tax year. 
For corporations operating on a calendar year, this is April 18, 2022. 
Corporations need to file Form 7004
If you are interested in extending the income tax return deadline for a business, specifically a C-Corporation, you should use extension Form 7004.
This form must be completed and filed with the IRS by the original deadline of your tax return, in this case, Form 1120. 
Form 7004 is an Automatic Extension
The extension is automatic, meaning that the IRS doesn't expect any justification or explanation as to why you need an extension. Simply complete the extension form accurately and before the deadline of your Form 1120, you are good to go!
Filing Form 7004 successfully grants corporations 6 additional months to complete their business income tax return. 
When it comes to filing methods, e-filing your extension is a better option than mailing a paper copy to the IRS. By filing electronically, you will receive instant IRS updates. 
When you file with ExpressExtension, you can also take advantage of the ExpressGuarantee. This ensures that your extension will be approved. You are able to easily correct and retransmit rejected forms and any forms rejected as duplicate filings, will be refunded. 
To see the ExpressExtension Form 7004 e-filing process in action, check out this video:

Ready to begin filing your Form 7004 extension? Create your free account today!